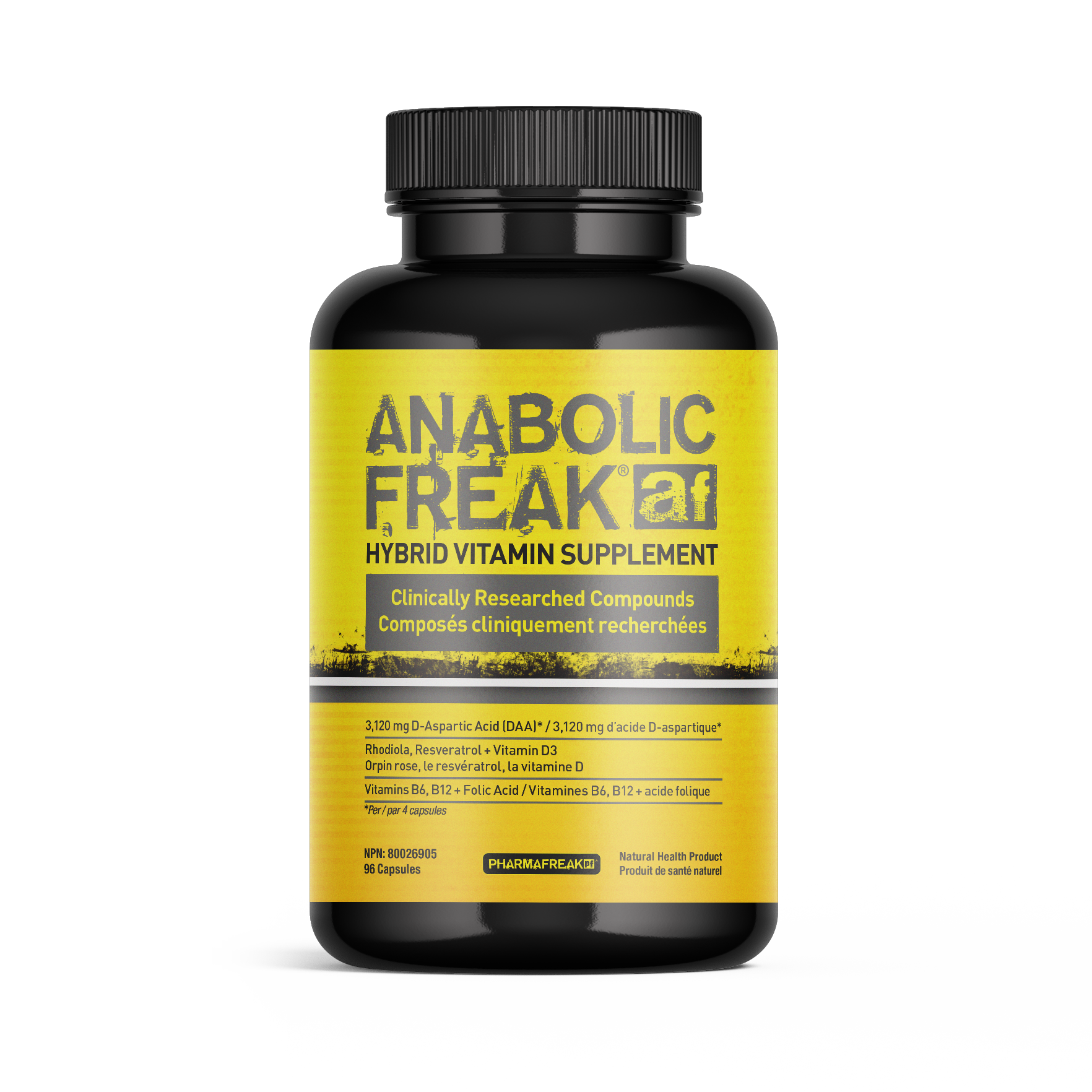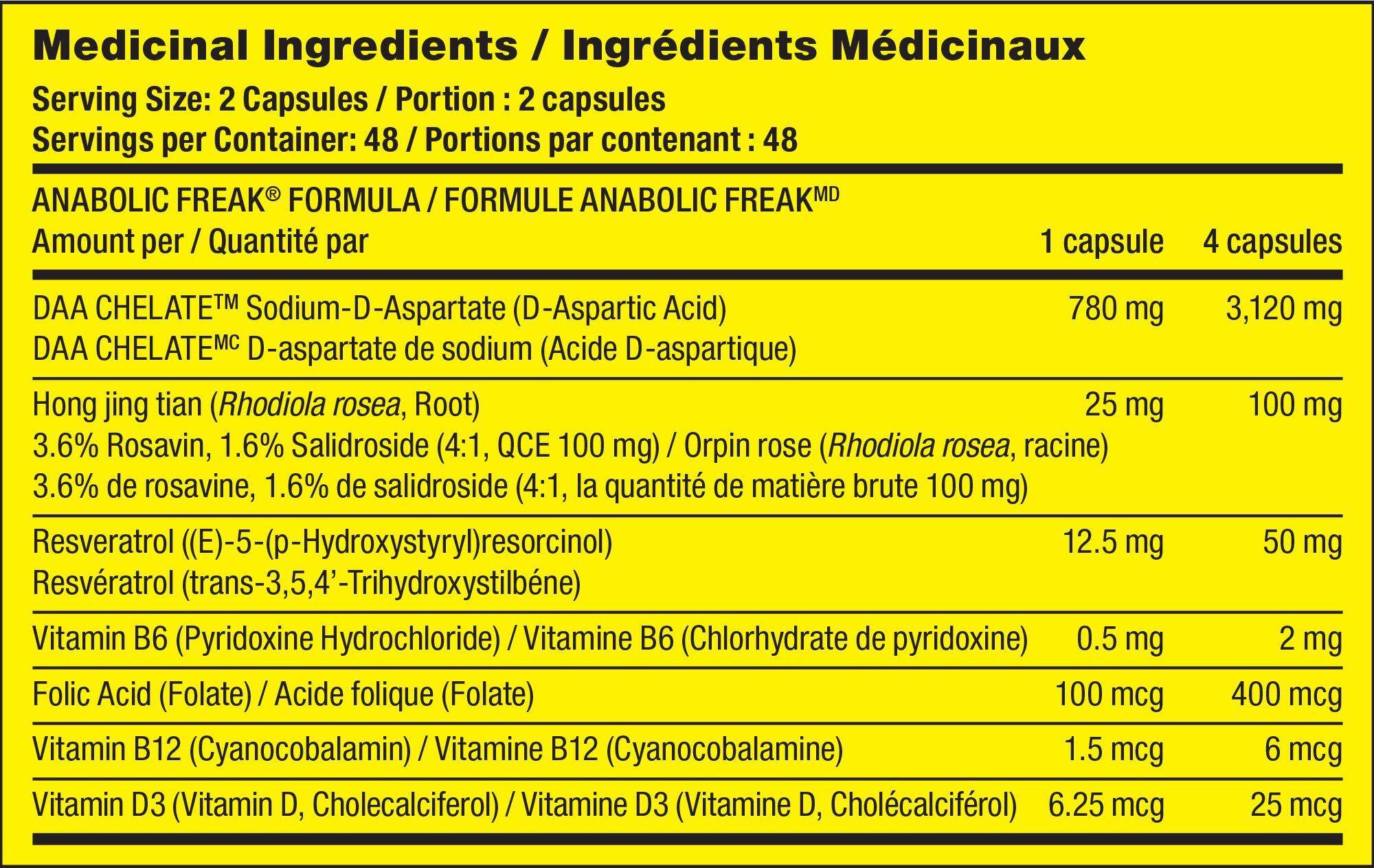 ANABOLIC FREAK is a d-aspartic acid (DAA) based test booster, but it's a heck of a lot more than just DAA! DAA is a powerful amino acid that has been suggested to support increased testosterone levels in humans! Clinical research has shown that you need to take 3,120 mg of DAA daily, and that it must be combined with vitamins B6, B12 and Folic Acid, for testosterone-supporting effects! Along with these key vitamins, research also suggests that vitamin D plays a critical role in testosterone production.
As a dietary supplement, men take 2 capsules in the morning and 2 capsules mid-afternoon, or before exercise. Use for 12 consecutive days followed by a 3-day off period, then repeat.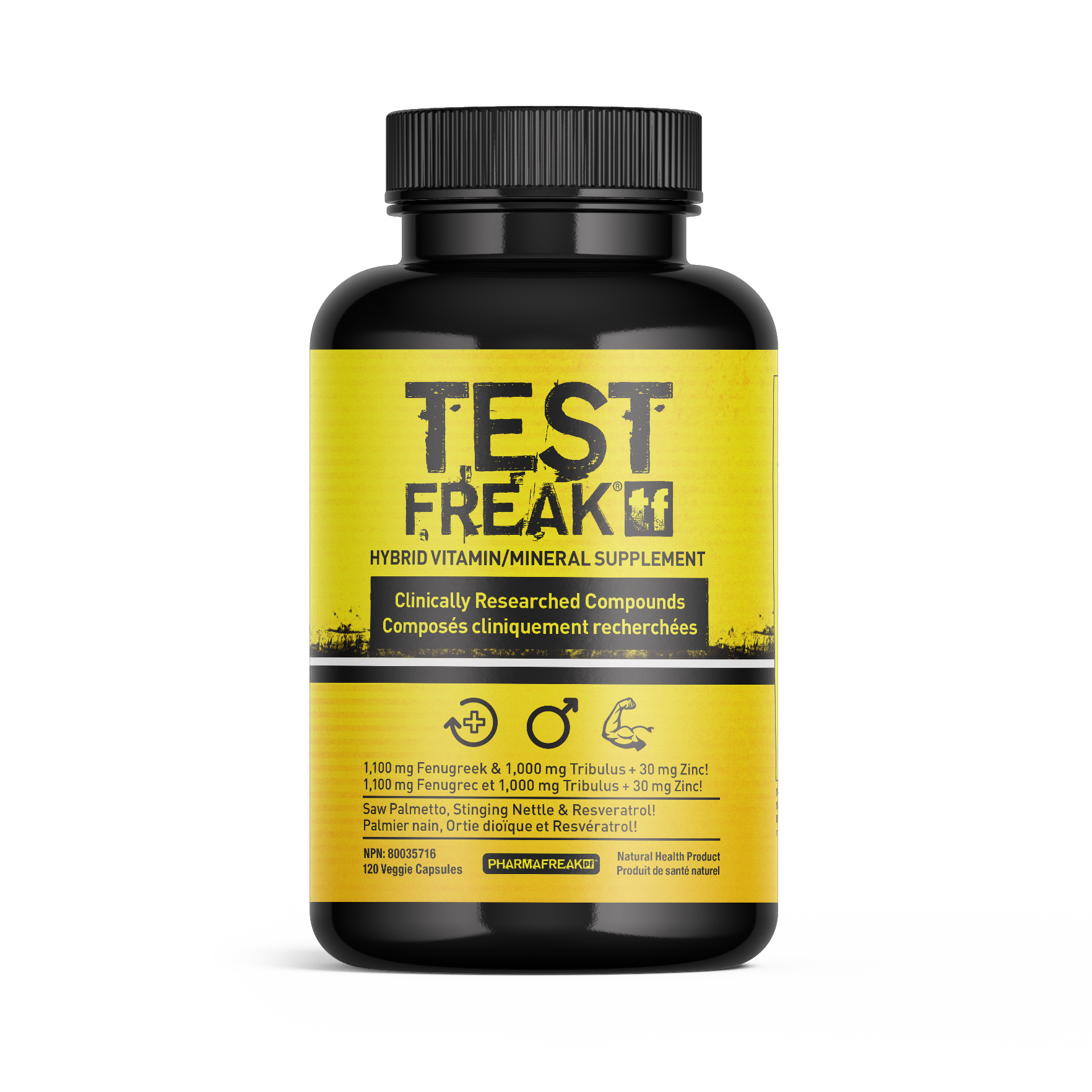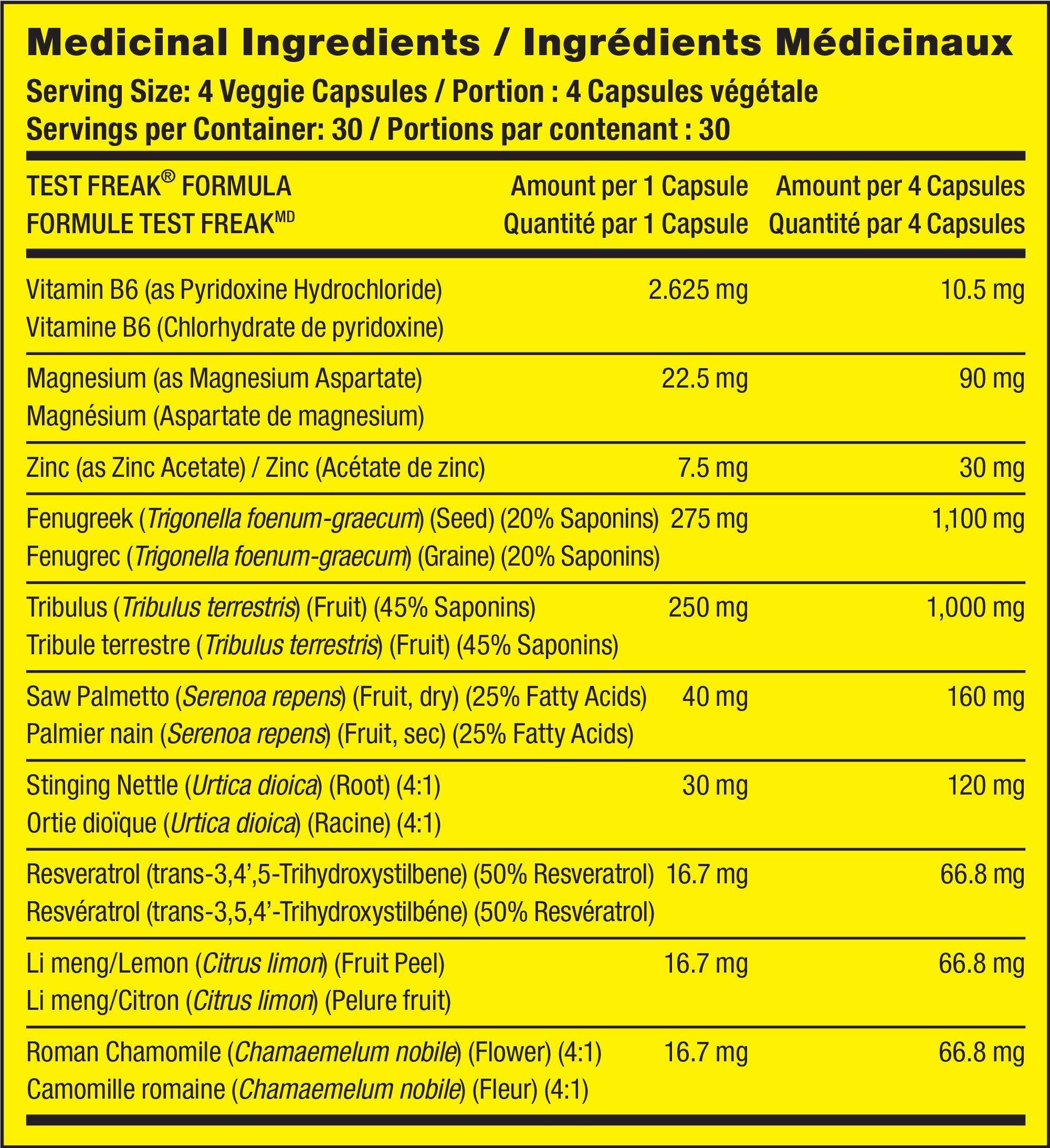 TEST FREAK is the original test booster designed by PHARMAFREAK which has been tried and tested by countless men for over a decade. TEST FREAK provides natural support with clinically researched ingredients known to help support libido and testosterone.
Take 4 capsules every day before bed, with 8 ounces of water. Take on an empty stomach, at least 30 minutes after your last meal. Use continuously for up to 8 weeks, followed by a 2-week off period
WHAT'S THE MAIN DIFFERENCE BETWEEN ANABOLIC FREAK AND TEST FREAK?
Both ANABOLIC FREAK™ and TEST FREAK® are testosterone boosters, however, each product works to help support testosterone in 2 distinctly different ways!* ANABOLIC FREAK supplies your body with a clinically-suggested dose of D-Aspartic Acid (DAA), which accumulates in the pituitary gland and testes. TEST FREAK supplies your body with steroidal saponins from Fenugreek and Tribulus Terrestris, which target the hypothalamus and pituitary.
STACKING ANABOLIC FREAK X TEST FREAK
How to STACK:

MORNING - Take 2 capsules of ANABOLIC FREAK before breakfast.
AFTERNOON - Take 2 capsule of ANABOLIC FREAK.
EVENING – Take 4 capsules of TEST FREAK after dinner.
CYCLING ANABOLIC FREAK X TEST FREAK
You can also cycle between ANABOLIC FREAK and TEST FREAK if you're looking to use
both products but one at a time. A typical cycle is 12 days on ANABOLIC FREAK, followed by
4-weeks of TEST FREAK and then back to ANABOLIC FREAK for another 12 days.
Always read, follow and understand recommended use, dose and risk.